New global roaming research commissioned by ACCAN has revealed the extraordinary price differences that exist both across and within providers.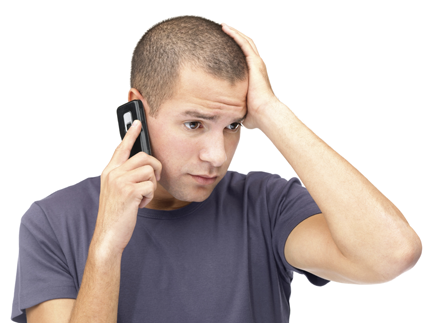 The research, conducted by ACA Research on behalf of ACCAN, is designed to help consumers make a smarter, more informed choice regarding their roaming provider.
ACCAN CEO Teresa Corbin said that while carriers had significantly reduced and simplified roaming charges and were lessening the variation between countries, consumers could still get stung if they do not choose the right plan for their specific needs and usage.
"This research highlights the significant price differences on global roaming both across and within providers, as well as the diverse ways of calculating charges," Ms Corbin said.
"Individuals will need to make a judgment based on the particular overseas trip they take and the services they want to use, and may find that high roaming charges mean they are better off changing from a plan that is otherwise good value."
Telstra, Optus and Vodafone have all recently introduced measures to reduce roaming charges after charging exorbitant prices for too long.
"The recent changes are a step in the right direction but there is now a confusing array of roaming offers from data packs, to pay as you go to $5/$10 a day deals," Ms Corbin said. "Some of the new plans are data-only or don't cover all popular travel destinations for Australians."
Some of the key takeaways for consumers from the research include:
Consumers should avoid using data roaming on prepaid or post-paid plans without a roaming data pack.
Roaming call costs are still extremely high unless you're on one of the new $5/$10 a day deals from Vodafone/Optus.
For calls only you can get a much better deal using a travel sim such as GoSim, Roaming Sim and Travel Sim compared to prepaid/post-paid plans from the main providers.
Sending MMS messages through roaming costs a lot but consumers can avoid these costs by sending photos via online apps provided they are within their data use limits or using Wi-Fi.
Even checking your voicemail can cost you an arm and a leg if you're not careful with roaming usage so tell people on your voice message to send an SMS to you instead.
Ms Corbin said the biggest mistake consumers could make was using data roaming on their normal plan (as opposed to opting for a better value data pack or other special roaming offer).
"The onus is on consumers to ensure they opt-in to the lower rates because in some older plans, the high roaming prices are still in place," she said.
What's right for each consumer will vary depending on the nature of their travel and how many days they are away. Business people may need to wear the additional cost of roaming for calls, texts and data in order to retain the same phone number. Holiday/leisure travellers may find they can get by using roaming just for texts and use Skype or other online applications for calls when they are in a Wi-Fi area.
A local sim purchased at the destination may be the most attractive option for some consumers especially those who are on smaller budgets or those who are planning to be spending a fair bit of time in one country and making a lot of calls in-country.
With recent moves by the European Union to cap and even abolish roaming fees within the EU altogether, we believe the time is right for Australia to pursue similar bilateral agreements on roaming starting with putting the Trans-Tasman Roaming Agreement back on the legislative agenda.
Recently T-Mobile in the US announced it would be eliminating roaming charges across 100 countries.
"With the global roaming notifications recently introduced for Australians it will be harder to rack up a big bill without realising but beware there can be a delay in receiving these messages," Ms Corbin said.
"Travellers should seek out roaming rates before they leave as sometimes providers have special offers that you need to activate on top of your normal plan."
General Tips
Consumers generally have three options for using their phone while overseas:
Buy a local SIM card when you arrive at your destination to access cheap local rates (requires unlocked handset and using a different number)
Buy a pre-paid roaming SIM card before you go from providers such as TravelSIM, GoSIM, RoamingSIM or GoTalk (also requires unlocked handset and using a different number)
Activate global roaming with your normal provider but beware the potential for high charges, or ask your provider about any specific roaming packs on offer.
Your provider will be able to give advice specifically related to the countries you intend to visit.
ACCAN recommends that travellers try to use free Wi-Fi hotspots where possible to access the web, check email and make international calls using applications like Skype or Facetime. If you are global roaming with your normal provider, use your phone mainly for SMS and consider switching off your voicemail as well as "data roaming" (found under network settings on your handset).