Consumer and public health groups have condemned efforts by the food industry to undermine a new front-of-pack food labelling system agreed to earlier this year.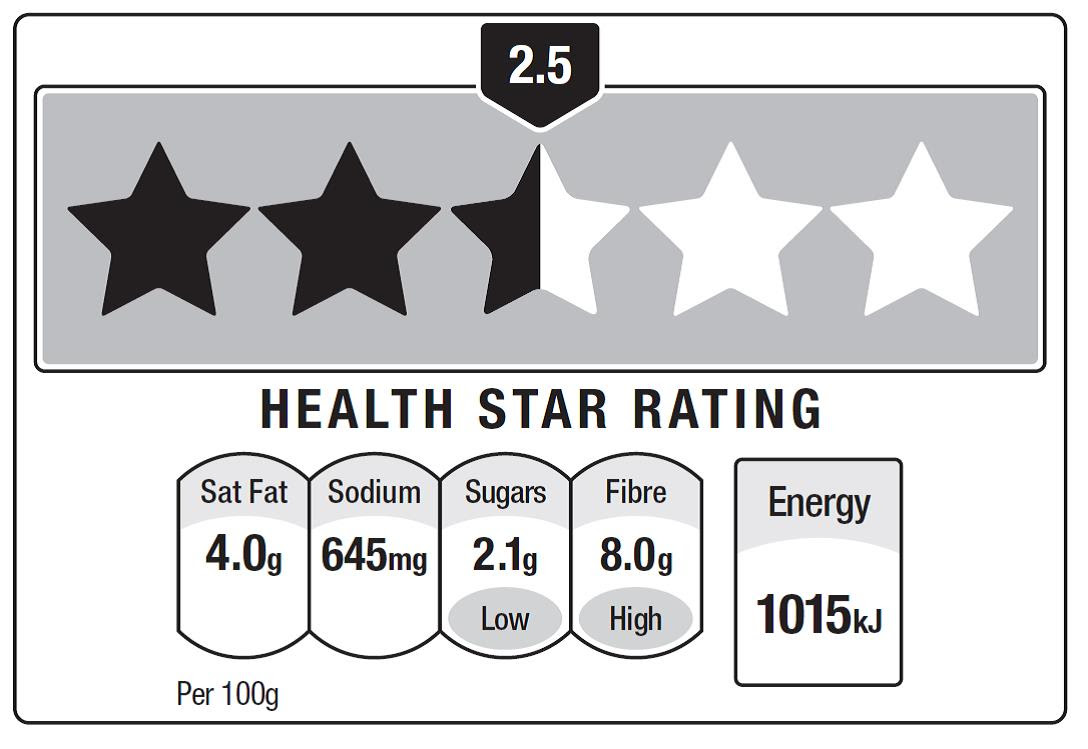 The warning comes with the release of research showing more than half of those surveyed had never seen the existing industry-run Daily Intake Guide system, and all consumers rated it as less useful and easy to understand than the new scheme1.
"We spent two years negotiating this new system with the food industry, represented by the Australian Food and Grocery Council (AFGC). The new system incorporates a number of concessions sought by the AFGC but now it has turned around and launched a fierce campaign against the very system it helped to develop," says CHOICE CEO, Alan Kirkland.
"This research shows exactly why we need a new scheme to replace the flawed, industry-run Daily Intake Guide that currently appears on many food products. Australians who have actually heard of the Daily Intake Guide – less than half of those surveyed – are likely to find it complex and misleading because it suggests that there is a daily intake of sugar, salt and saturated fat that people should be aiming for, when the best advice is to limit consumption.
"Despite it always being clear as part of the negotiations that the Daily Intake Guide had to go, the AFGC is now fighting to make it part of the new labelling system," says Mr Kirkland.
The new scheme would provide a rating of up to 5 stars on the front of food products, along with critical details about salt, sugar and saturated fat, allowing consumers to make quick comparisons between products.
"Interpretive front of pack labelling such as the star system helps consumers sort the fat from the fiction. It empowers consumers to compare the healthiness of products at a glance and cut through claims and other promotions on the pack," says Jane Martin, Executive Manager of the Obesity Policy Coalition.
"We have recently seen several countries, including the UK, introduce easy to understand, interpretive, front of pack labelling schemes which simplify the nutrition information panel because evidence shows this supports consumers to choose healthier foods," says Ms Martin.
"By helping consumers make healthy choices at-a-glance, the Health Star Rating Scheme is a necessary tool in the fight against obesity and diet-related disease, which is a major contributor to Australia's yearly $140 billion healthcare bill," says Dr Rosemary Stanton OAM, nutritionist.
CHOICE says it is no surprise that the AFGC is now turning around to oppose the new system.
"Food manufacturers are clearly worried that this scheme will show shoppers the truth about some of their best selling products," says Mr Kirkland.
"The Board of the AFGC includes some of the world's biggest food companies—like Kellogg, Simplot and Campbell Arnotts. We should not allow companies such as these to dictate our domestic food policy."
"Consumers should be free to buy and eat whatever they want – but if they are looking for a healthy option, this should be easy to find through clear, accurate and honest information in an easy-to-understand format, on the front of packs."
The Health Star Rating Scheme is a world-first front-of-pack nutrition labelling system designed over the last two years by key consumer, health and industry groups, including the AFGC, with support from the Department of Health. It was endorsed in June by federal, state and territory ministers, who want to see it on supermarket shelves from July 2014.
For more information on front of pack labelling visit choice.com.au